The big little dollhouse barn was started in the spring of 2019 and is a personal obsession that may never be completed.
This barn features a stable with a removable divider wall allowing space for one or two horses, depending on size and temperament. Above the stable is a stylish studio apartment featuring huge windows that let tons of light, high-end finishes in the kitchen and bath, and a sleeping loft with generous built in storage.
The idea of a dollhouse barn came from my husband, though I think he may have been joking. The idea stuck with me.
It was a no-brainer when I found a barn door chalkboard wall décor thingy at a local big-box craft store. I bought 2 and built the barn around them.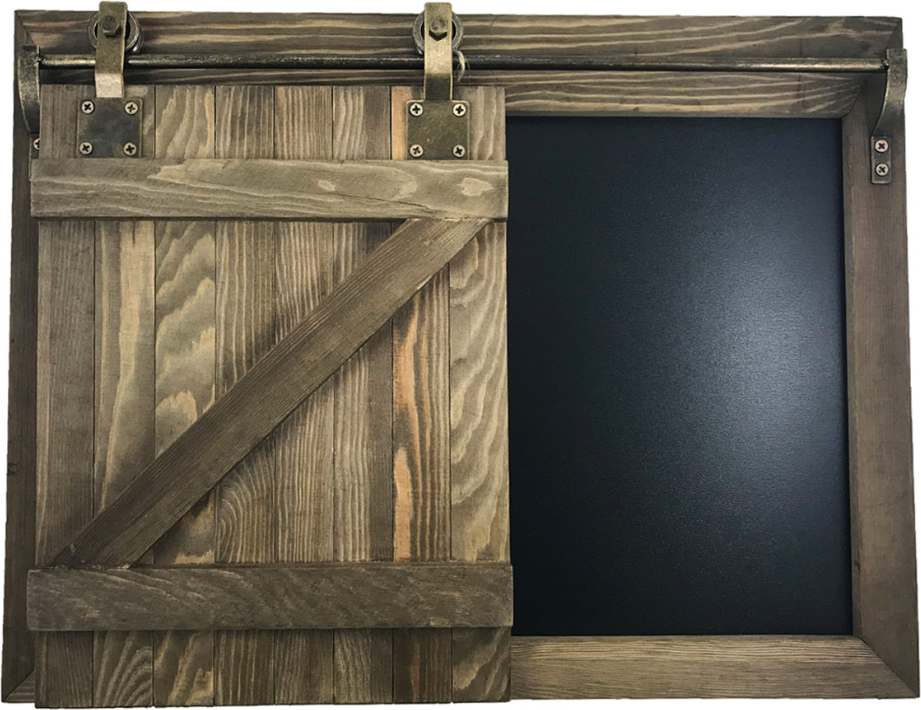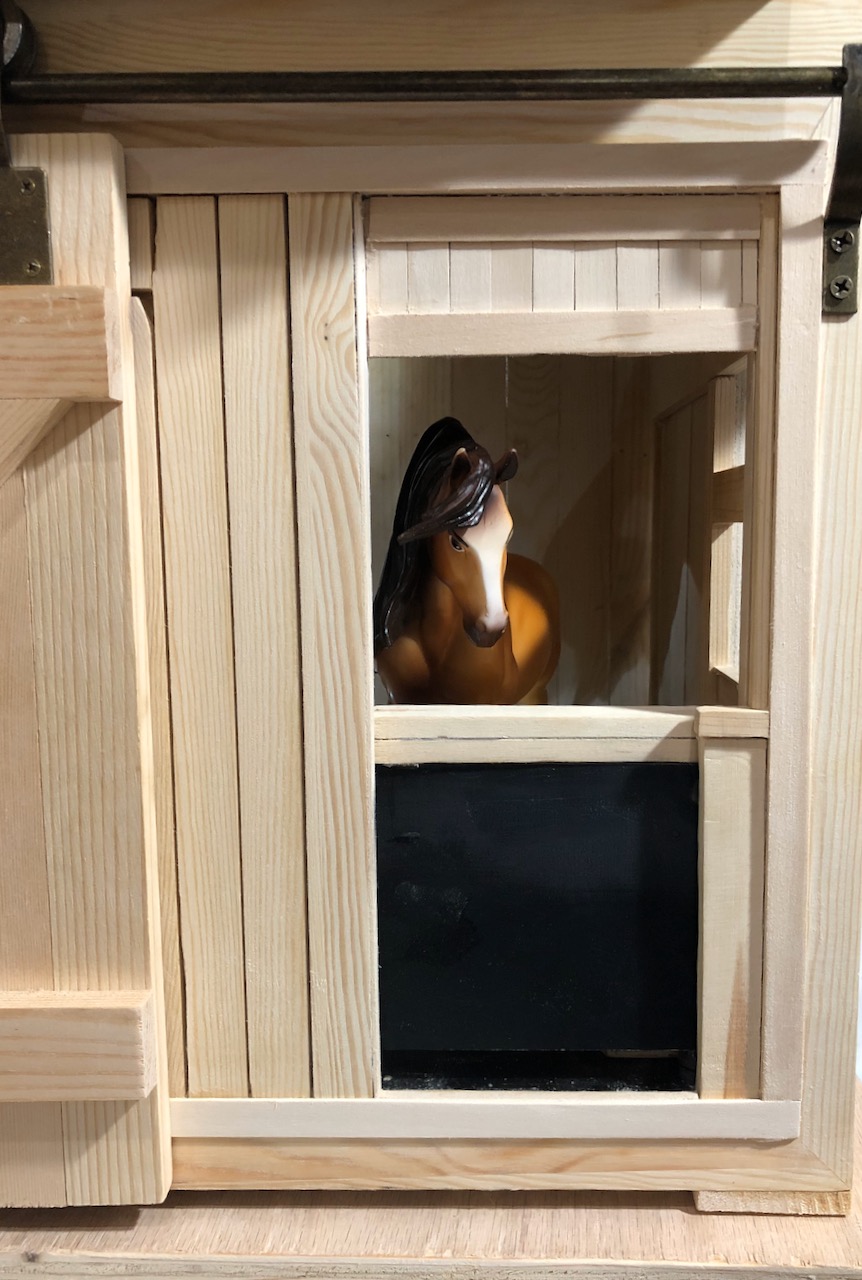 A dear friend asked the barn door height and sent me a surprise gift of a Breyer horse (traditional 1:9 scale), which allowed me to visualize how everything fit in the space better.
For a while it was just walls — I wasn't sure what I wanted the roofline to look like and contemplated several different ideas before deciding that I wanted a small apartment above the stable. Nothing fancy, I thought.
I bought an appropriately sized Breyer rider doll (Brenda) to provide a scale for building the interior fixtures and furnishings, and take to care of the horse.